Unhallowed now available for Commodore 64, Plus/4 and Amstrad CPC
---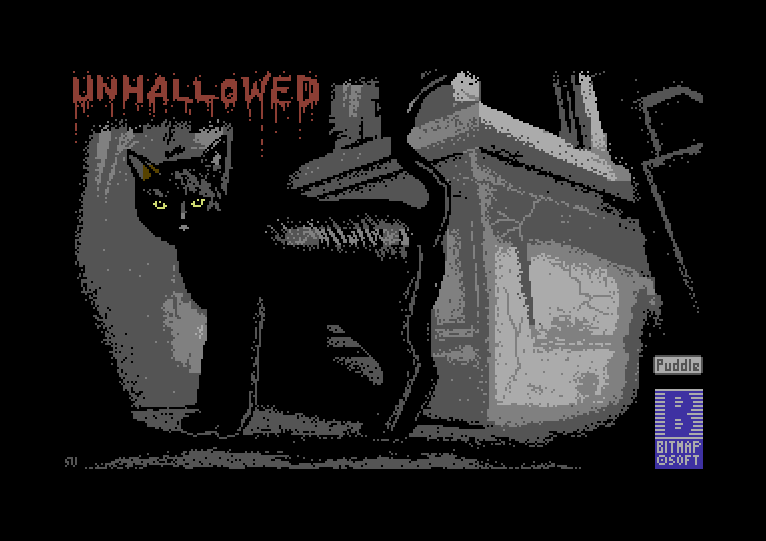 Thanks to the dedication and hard work of Stefan Vogt, Unhallowed is now finally available for the Commodore 64, Commodore Plus/4 and Amstrad CPC!
Stefan has converted the original PAW version of the game to the DAAD adventure writer system, which allows it to compile and run on other platforms. Unfortunately due to the size of the game it will only run from disk, but fortunately this also means that it will run on the base machines - 64K is all you'll need to get the game up and running on the new platforms!
A huge thanks to Stefan and Puddle Software for making this happen, and I hope all you Commodore and Amstrad fans enjoy the game! And watch out for news of physical releases coming from Bitmap Soft in the new year!
Happy Hallowee.... er.... Merry Christmas. :-)
Files
Unhallowed-CPC_2.08.zip
62 kB
Dec 24, 2019
Unhallowed-C64-Plus4_2.08.zip
72 kB
Dec 24, 2019